Following on from the mention of Adjudicator Craator in Doctor Who, there are a few other Judge Dredd/Mega City Judges homages. 
For visual comparison, the actual Judge Dredd:



Justice Peace, who originally debuted in Walt Simonson's Thor run.



The Arbites from Warhammer 40K



The Justicers of Marvel's Earth-58163



Oh, and in case anyone hadn't realized - our most prominent Justicer, Cassandra Bull, gets her first name from Dredd's fellow Judge, Cassandra Anderson.
Judge Elmer Dwedd from the Howard the Duck Holiday Special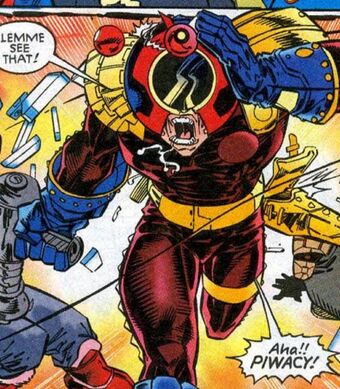 Obviously he's also, in name and speech impediment, Elmer Fudd.
Judge Dreadz from the small press British series Ganjaman (guest written by Dredd co-creator John Wagner)



Probably the best known riff on Dredd however is Robocop, a connection http://www.xi-online.nl/feature/28">confirmed by Paul Verhoeven in interview: "Je weet dat Robocop (1987) natuurlijk heel erg beïnvloed is door de Engelse comic Judge Dredd, dat vind ik helemaal geen probleem," (You know that Robocop (1987) is of course very much influenced by the English comic Judge Dredd, I find that no problem at all,) To be fair on Robocop, Dredd's not the only influence that formed him - he's also part Rom, and allegedly part Space Sheriff Gavan.